We Build Strong Businesses
Our glazing contractors drive our priorities – your success matters. By uniting together, we're taking our businesses to the next level.
The Northern California Glass Management Association (NCGMA) represents union glazing contractors and manufacturers. Our primary purpose is to represent and promote the best interests of our members in all areas of labor relations.
We also keep members informed about current business trends, provide a place for members to go for legislation and regulatory issues, and provide educational training programs for owners and their office personnel.
1
We advocate for you to do business locally and globally.
2
We connect you to your local industry community and to our national network.
3
We negotiate on your behalf during Collective Bargaining Agreements and labor relations.
4
We educate our workforce and provide ongoing professional development to grow skills and help gain a competitive edge.
Labor Relations
We collaborate to form strong strategies and successful labor contracts.
No matter the size of your business, we advocate and represent your needs at the table. We have a history of negotiating successful and timely Collective Bargaining Agreements.
Labor negotiations are central to our work and your business. Our members benefit from effective representation and preparation during collective bargaining. We advocate for your interests and ensure the collective voice of our membership is heard during negotiations.
Upcoming Negotiations
Check back for our next Negotiations announcement.
How NCGMA works for you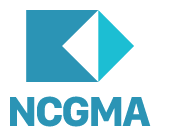 We leverage the collective voices of our contractors to advocate, negotiate, educate and connect. Because we're a powerful platform for businesses of all sizes, we are a leader in creating a healthier and more successful industry. Together, we build Northern California.
Events
Connect to educational, commercial and industrial opportunities to grow your business and skills.
Resources
Get empowered with the tools you need to stay informed and connect to new opportunities to manage your business effectively.
Monthly NCGMA financial statements.

Click here for the latest average Bay Area glazing hours.